24 Oct 2023
On October 19, 2023, the Club welcomed members of our Westminster 100 Club, as well as other local businesses, to a special Westminster 100 Club networking reception.
The event provided a great opportunity for like-minded business members of our local community to see the Club in action and discuss ways of supporting young people. At the centre of the event was an inspiring and insightful talk given by double GB gold medallist sprinter Julian Thomas. Who supports the Club by fundraising and working as a personal trainer at our gym.
Reflecting on his journey as a Great British sprinter and eventual double gold medallist. Julian discussed the highs and lows of his incredible journey, talking about overcoming injury to retiring at the 2012 London Olympics. Julian offered insight about how to apply the lessons he learned as a professional athlete in our day-to-day lives. Speaking passionately and articulately about how to apply an athlete's mentality in our daily lives. Including the importance of having positive habits and routines. The long-term positive impact regular exercise and a healthy diet have on your brain, productivity and mental health.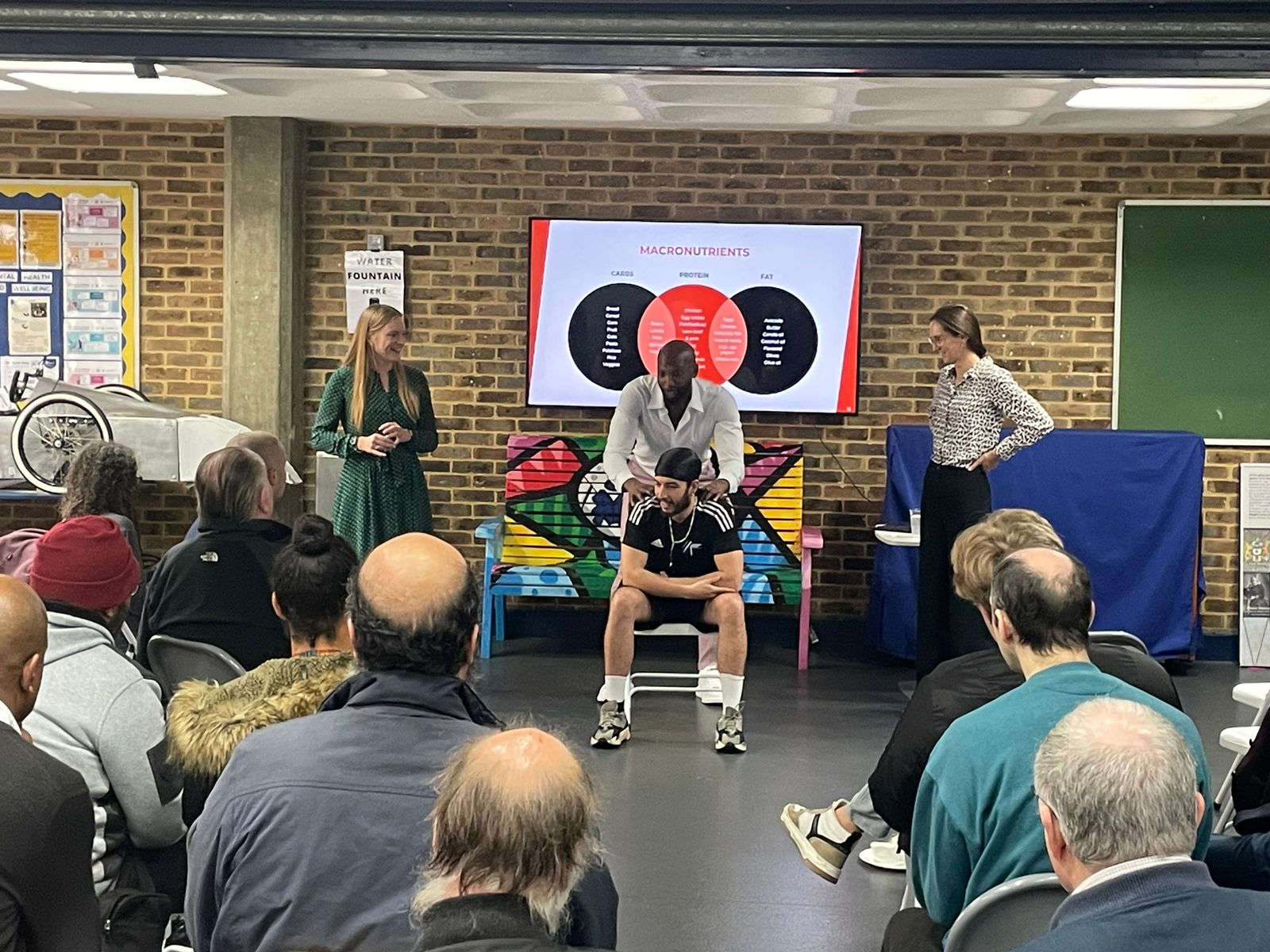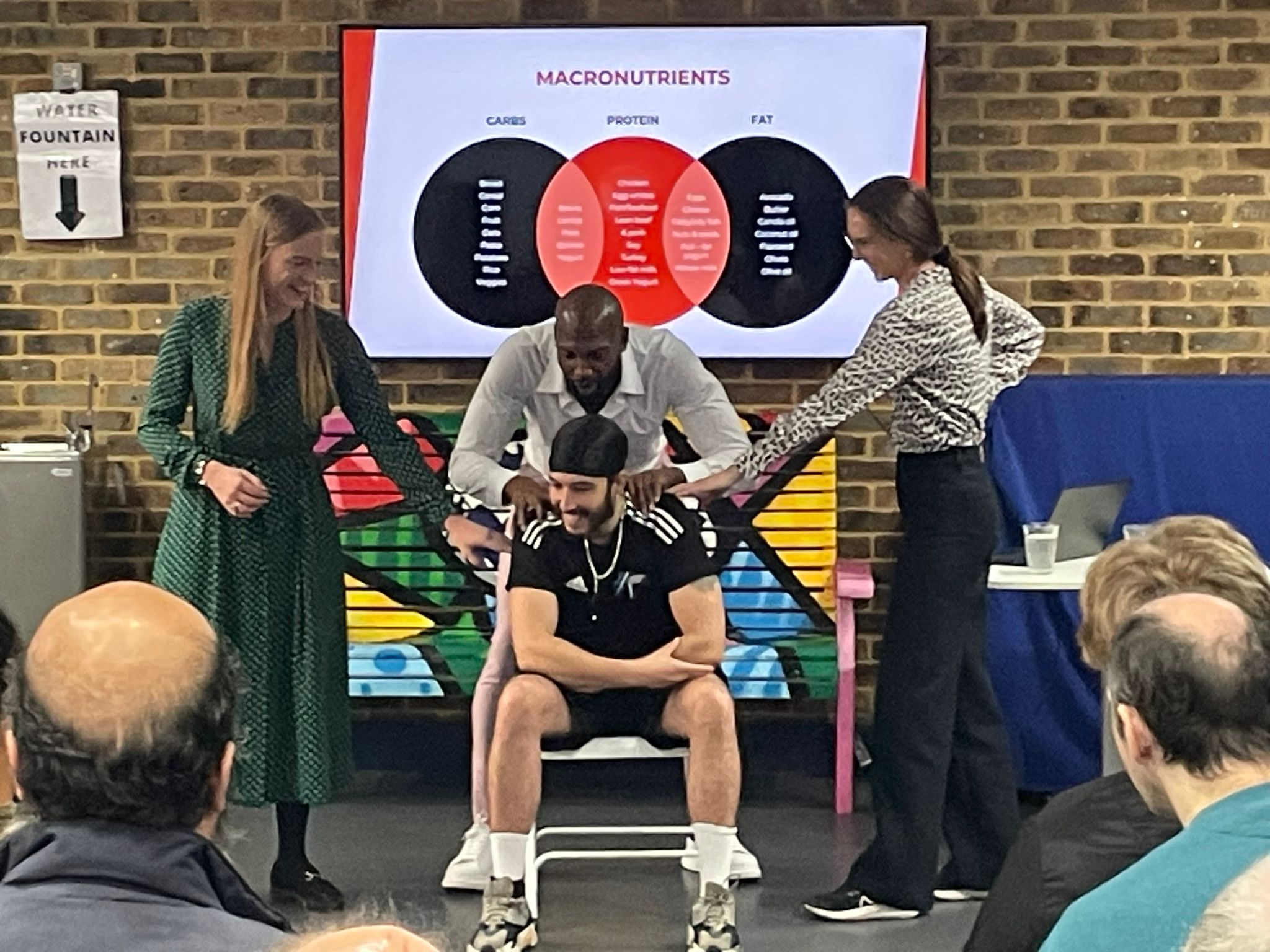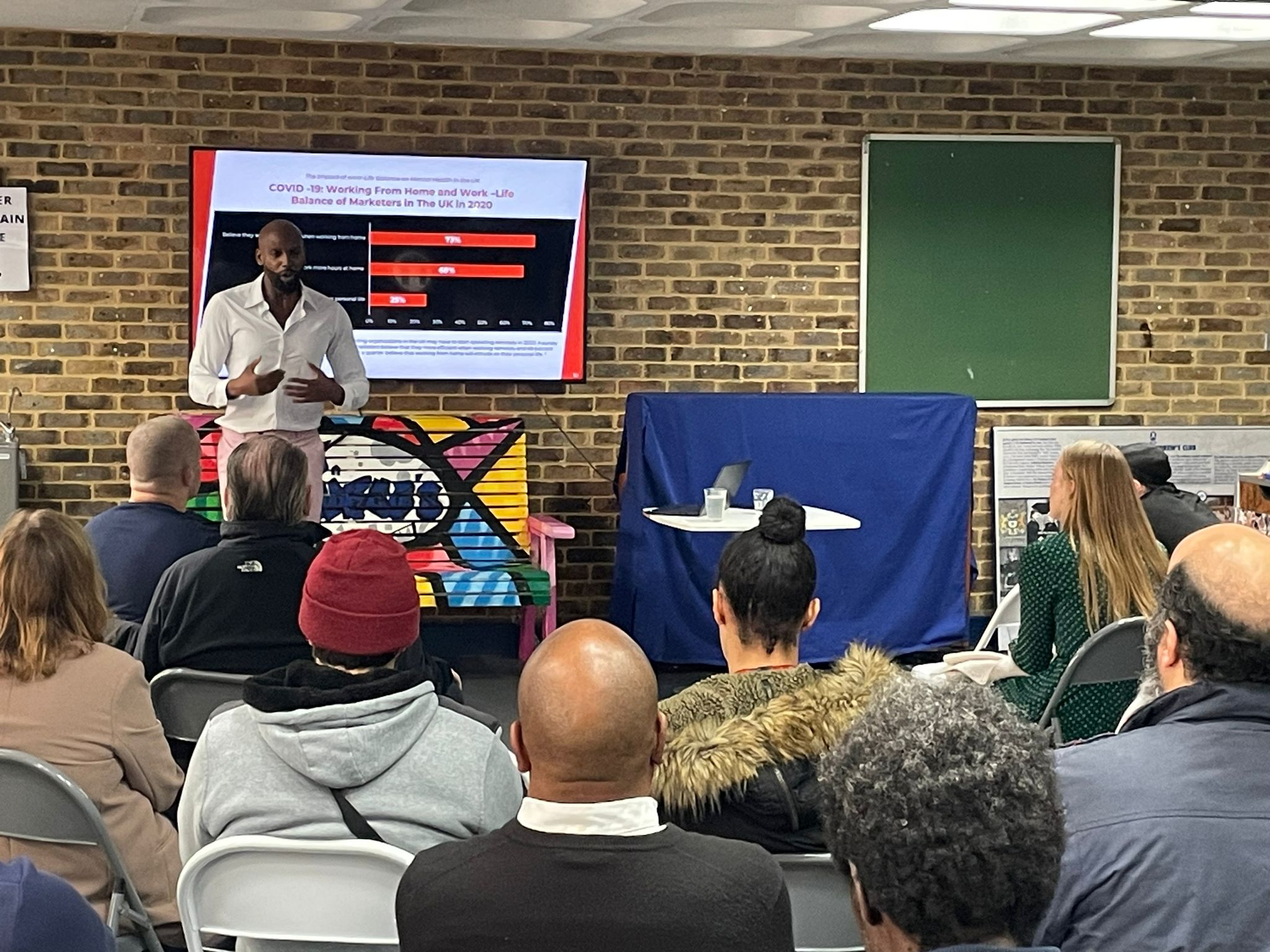 Julian also reflected on his youth growing up in Birmingham, how important his local youth club was to his personal development and how this led him to work and fundraise for St Andrew's speaking about the high regard he holds for the work done at the Club. From everyone at the Club thank you Julian for providing this amazing talk and for all your work supporting St Andrew's.
This event was part of St Andrew's Westminster 100 Club Corporate Fundraising Challenge. The 100 Club is made up of a team of 100 local ambitious companies that aim to raise £500 a year to support the Club. Being part of the St Andrew's - Westminster 100 Club is a fantastic way to demonstrate your commitment to your local community whilst benefiting your business, and uniting your team. If you would like to know more please click the link standrewsclub.com/westminster-100-club or you can email trish@standrewsclub.com.