05 Oct 2023
On October 5th St Andrew's held a special event at the majestic Leathersellers Hall as part of a thank you to our amazing supporters. Generously sponsored by our friends at Forsters LLP, the event was a celebration of all the wonderful work that has taken place at St Andrew's as well as a thank you to all our dedicated supporters who make everything the Club does possible.
The Leathersellers Company have occupied the site since 1543. The building's beautiful design showcases some of the best contemporary crafting in leather, joinery, glass, textiles and metalwork. This stunning venue is not normally open to the public the Club was delighted to be able to hold our thank event at such a majestic and historically rich location and is hugely grateful to the Leathersellers staff for being such amazing hosts.
Attended by over 30 people the event was a chance for our supporters to catch up over a glass of wine while learning about the Club's recent achievements and up-and-coming aims from members of staff. Guests were treated to a tour of the building where they learned about the Leathersellers Hall rich history of the building.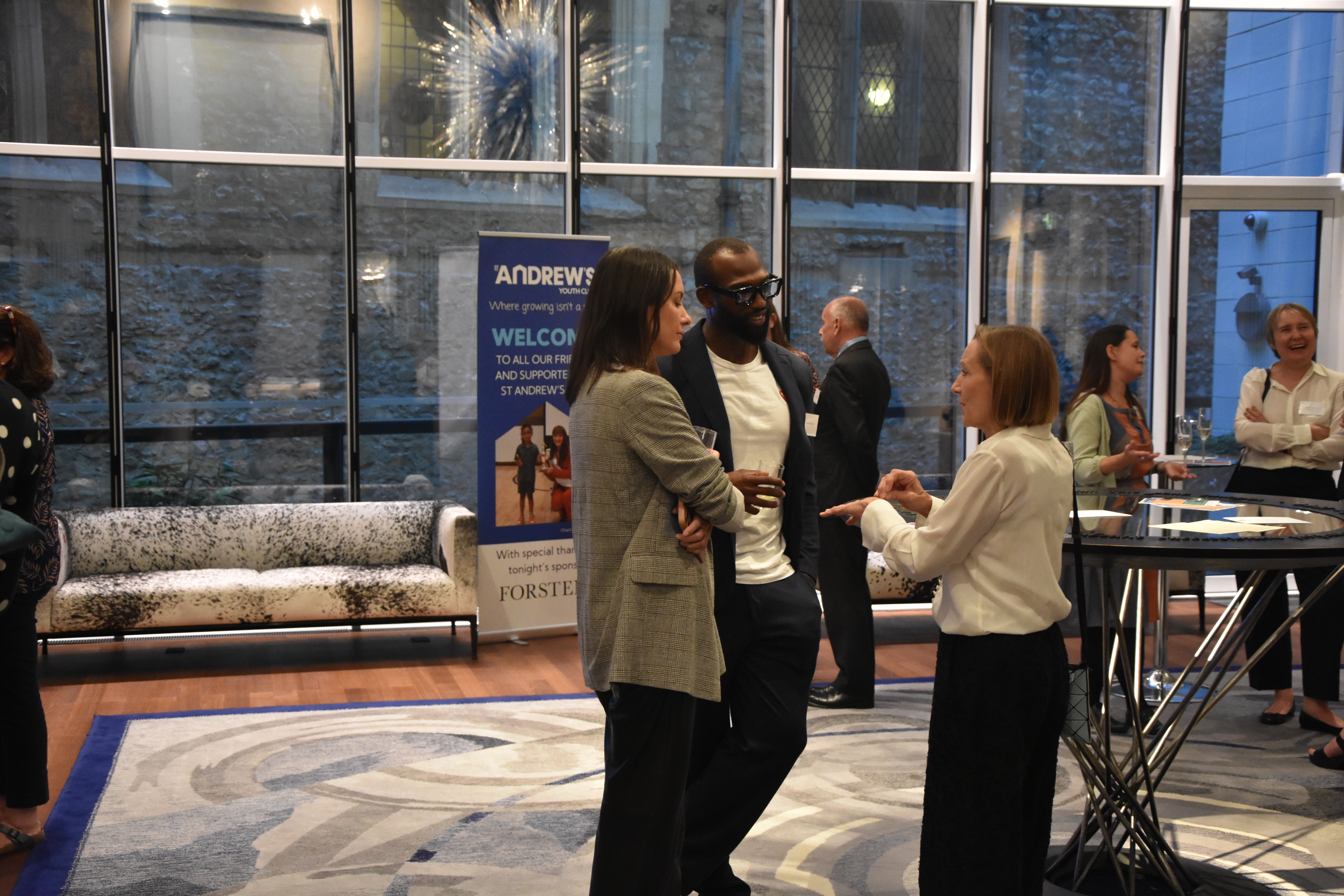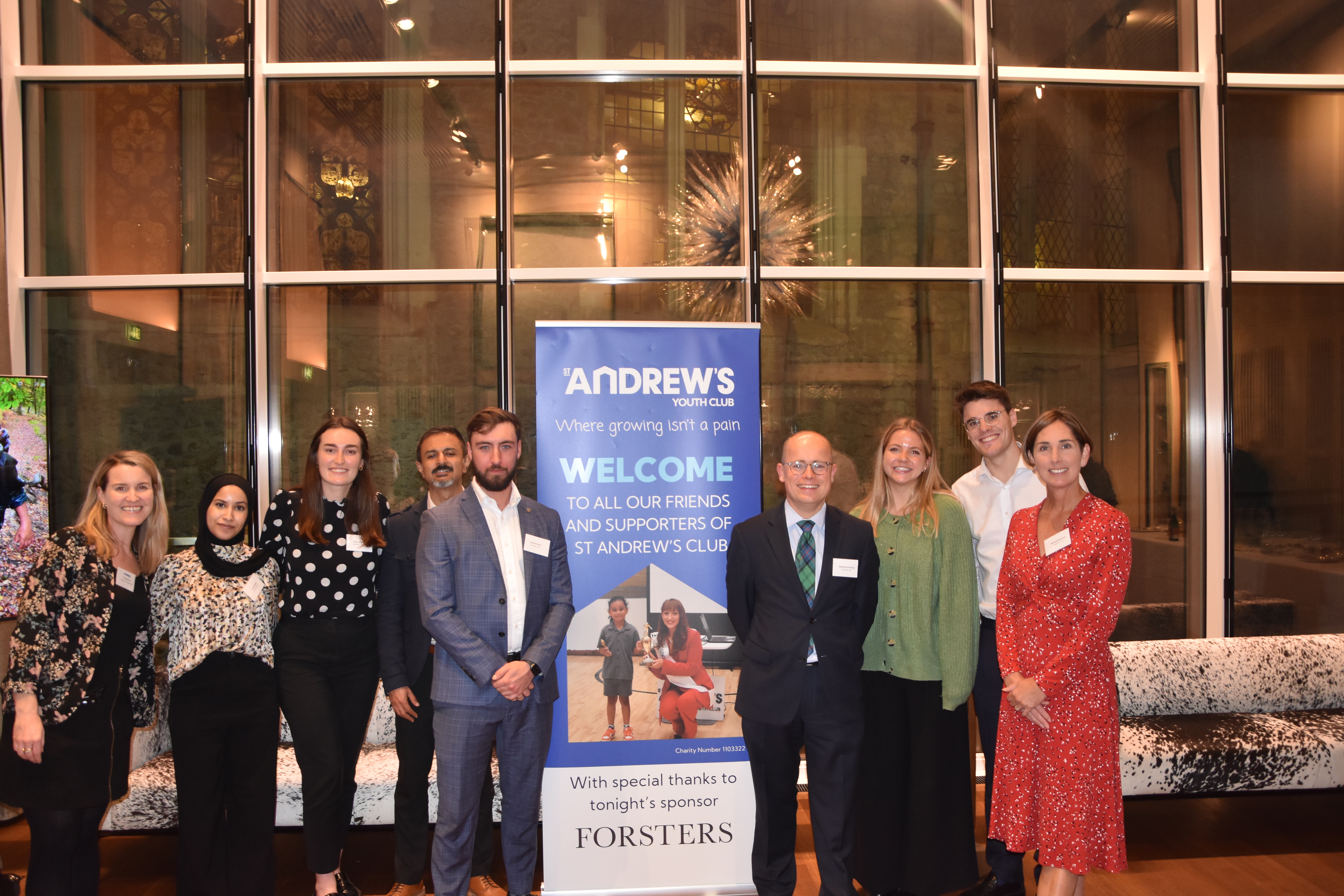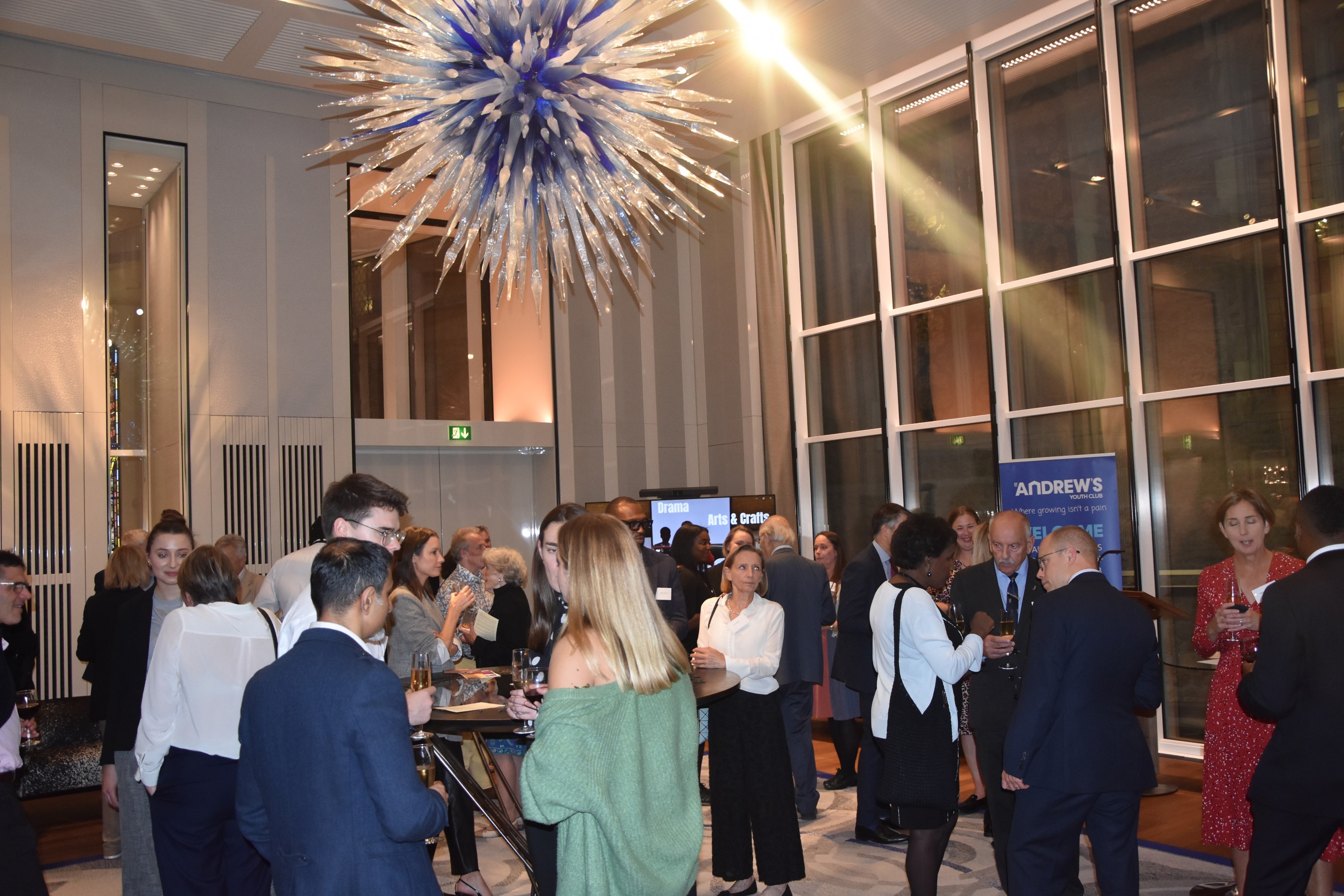 During the event, Mathew Lawrence Clerk at Leathersellers, Sarah Nicholls CEO of St Andrew's and Michael Armstrong from Forsters LLP all gave impassioned speeches about the important role St Andrew's has in the Westminster Community, celebrated the work the Club does supporting young people and highlighted Forsters LLP outstanding support of St Andrew's and our work enriching young lives.
Thank you so much to everyone who attended your support of the Club is essential to the work we do. And a special thank you to Forsters LLP for sponsoring the event and their dedicated support of the Club.